The Institute for Bioengineering of Catalonia (IBEC) is a research institute covering most bioengineering fields, from basic research to medical applications, aiming to act as an international reference in this field. The institute has close links with international research centres, universities, hospitals and industry to exchange talent, and develop and execute projects. IBEC was established in 2005 by the Government of Catalonia, the University of Barcelona (UB) and the Technical University of Catalonia (UPC) and is located at the Barcelona Science Park (PCB) sharing also facilities with the Bellvitge University Hospital (BUH). IBEC hosts around 250 researchers and technicians, who are part of its own staff, are associated to the UB and UPC or come from external recruitment programs of research staff (e.g. ICREA and others).
Within IBEC, Prof. Ramón and Dr. Marco-Rius join forces in this FET Open project to merge two ground-breaking technologies.
The 'Biosensors for Bioengineering' group led by Prof. Javier Ramon integrates biosensor technology and nanotechnology with stem cell research and tissue engineering. Engineered tissues are integrated with biosensing technology to obtain microdevices for detecting cellular responses to external stimuli, monitoring the quality of the microenvironment (e.g., metabolites, nutrients), and supporting diverse cellular requirements. This research on 3D-functional engineered tissues is expected to develop knowledge of tissue construction and their functions and relation with some human diseases. Integration of fully functional tissues with microscale biosensor technology allowed us to obtain "organs-on-a-chip". These chips could be used in pharmaceutical assays and could be a step toward the ultimate goal of producing in vitro drug testing systems crucial to the medicine and pharmaceutical industry.
In late 2018, Dr. Irene Marco-Rius joined IBEC to bring her specialised knowledge in molecular imaging and hyperpolarisation-enhanced nuclear magnetic resonance (NMR) to Barcelona. Via nucleus-specific detection (13C, 1H, 2H, 31P), NMR can remotely, rapidly and simultaneously quantify the concentration of metabolites. The emergence of real-time 13C NMR techniques thanks to hyperpolarization by Dynamic Nuclear Polarisation (DNP) now allows us, uniquely, to monitor metabolic fluxes "in situ" and give information about disease progression and cell response to treatment.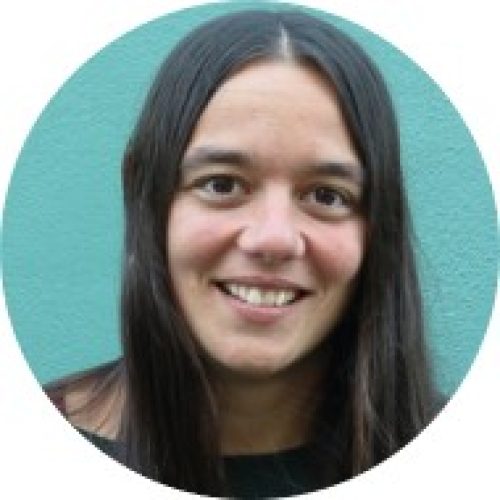 Dr. Marina Badia
PROJECT MANAGER
mbadiaf@ibecbarcelona.eu
Oxford Instruments (OI) plc is a leading provider of high technology solutions, information and support for industry and research. We use innovation to turn smart science into world-class products that support research and industry to address the great challenges of the 21st Century. We are proud to be recognised as the leaders in what we do and for the difference we make in the world. Magnetic Resonance offers a range of benchtop Nuclear Magnetic Resonance (NMR) instruments to a wide range of industries. X-Pulse is a high resolution, broadband benchtop NMR spectrometer. Our MQC+ benchtop analysers measure oil, water, fluorine and solid fat in a variety of samples and are typically used for quality assurance and quality control in the food, agriculture, polymers and chemicals industries. MQR is a low resolution, high performance TD-NMR research system designed for applications based on relaxation and/or diffusion measurements and our GeoSpec rock core analysers are used for sample testing in the oil exploration field.
Multiwave Technologies (MW) is a Swiss deep-science technology company with an innovation focus on healthcare and the environment.
Multiwave is benefiting from various EU grants, one of which is FET-OPEN project M-Cube in the field of medical imaging. It has been applying its software and know-how to guide electromagnetic waves to improve the diagnostic capacity of ultra-high field MRI images. Another EU grant is a FET-OPEN Launchpad project through which it aims to bring one of its medical imaging technologies, MRI Pads, to market. More recently, it has been awarded FET-OPEN project BOHEME on acoustic bio-inspired metamaterials, as well as project MetaVEH on metamaterials for energy harvesting. 
Each of these projects is implemented in partnership with leaders in industry and academia. The theme cutting across each project is to carry out numerical modelling and simulations, prior to building prototypes and take ideas from lab to market. When a technology is commercially mature, Multiwave pursues joint ventures and/or licensing deals or forms teams to spin-out commercial entities."

The Consorci Institut D'Investigacions Biomediques August Pi i Sunyer (IDIBAPS) is a public research centre dedicated to translational research in the field of biomedicine. Its mission is to integrate state of the art basic research and quality clinical research. Founded in 1996, IDIBAPS is formed by the Government of Catalonia, the University of Barcelona's Faculty of Medicine (UB), the Hospital Clínic de Barcelona (HCB) and the Institut d'Investigacions Biomèdiques de Barcelona of the Spanish Council for Scientific Research (IIBB-CSIC).
The research group Pathogenesis and Prevention of Diabetes is a diverse, multidisciplinary team of medical doctors, biologists, and dietitians, which also attests to the translational nature of their research. The group has two main lines that bridge basic and clinical research: (1) Mechanisms of beta-cell dysfunction and inter-organ cross-talk in type 2 diabetes, and (2) Impact of lifestyle, in particular, exercise, on the control and prevention of diabetes. These two lines make the research team uniquely qualified for conducting the tasks described in this project.