Researchers from BLoC project publish a work describing a new methodology which allows to monitor, directly and labelled-free, the amount of albumin in 2D fatty liver disease model. Non-alcoholic fatty liver (NAFLD) is the most common liver disorder, affecting about 25% of the world's population. It consists in a metabolic disorder related to a chronic lipid accumulation inside the hepatocytes. Besides its high incidence, there are no reliable and applicable diagnostic tools to evaluate the disease.
Now a group of researchers including members of the BLoC project (Javier Ramon, leader of the Biosensors for Bioengineering group, and Maria Alejandra Ortega from his lab), at IBEC in Barcelona, publish a work at the Nanomaterials Journal describing a new methodology that will help to evaluate NAFLD in vivo.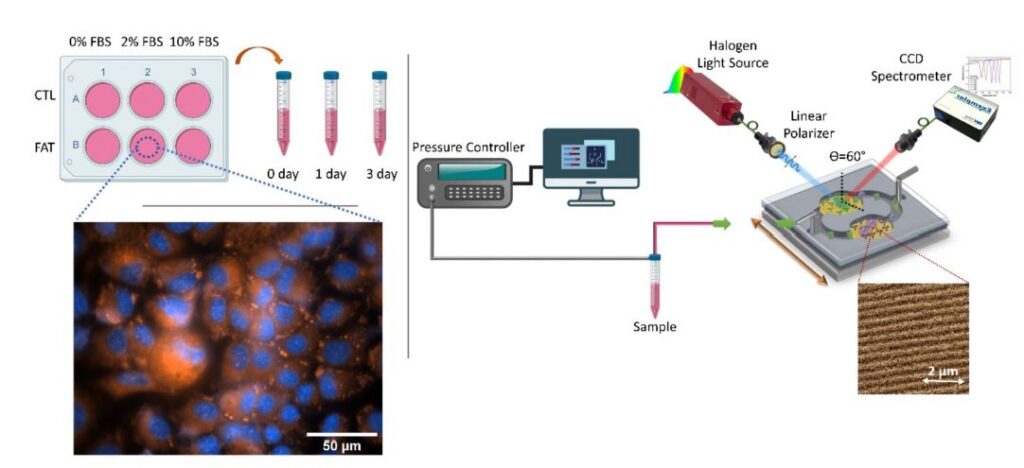 It consists in a sensitive, direct and label-free way to measure overtime the levels of albumin, a protein synthesized by liver cells (the hepatocytes) that is correlated with the correct function of this organ. This new tool will permit researchers to go deeper in the NAFLD mechanism of action and test the efficacy of new drugs to treat the disease. By using this approach, they could discover for example that the amount of albumin secreted by the hepatocytes increases three days after these cells begin to receive more lipids, showing the capacity of liver cells to actively respond to lipid stimulation.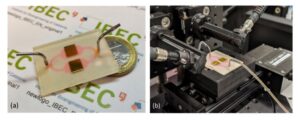 This new technology is composed by a simple integrated plasmonic biosensor (based on gold nanogratings from periodic nanostructures present in commercial Blu-ray optical discs) that measures the albumin secreted by a 2D fatty liver disease model using a highly-specific polyclonal antibody. It allows to observe the phenotypical and functional changes in fatty hepatocytes in vivo, and represents a valuable tool to study the evolution of the disease in vitro. Moreover, this prototype, customizable and cost-effective, can be integrated on lab-on-a-chip devices, being a promising candidate for improving monitoring platforms for cell cultures.
You can read the complete publication here:
https://www.mdpi.com/2079-4991/10/12/2520