Each 11 February we celebrate worldwide the International Day of Women and Girls in Science with the aim to eliminate gender stereotypes and long-standing biases that keep girls and women away from science. This year, BLOC participated with two talks to 11-12 years-old students to help normalizing the presence of women in scientific fields.
Since 2015, when the United Nations General Assembly declared 11 February as the International Day of Women and Girls in Science, this day is devoted worldwide to achieve full and equal access to and participation in science for women and girls. Through different actions and events, the idea is to further achieve gender equality promoting the empowerment of women and girls and promoting their participation in science.
In this scenario, BLOC contributed to this cause in the frame of the event "100tifiques", organized by the Catalan Foundation for Research and Innovation (FCRI) and the Barcelona Institute of Science and Technology (BIST), an initiative that aims to bring science closer to schools and claim the female scientific talent around Catalonia.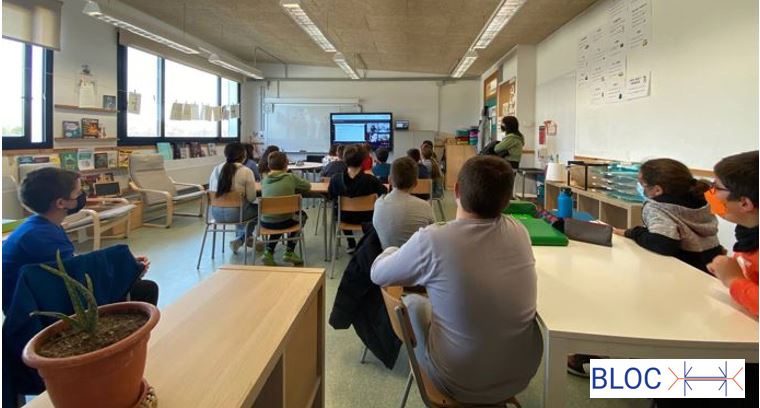 Alba Herrero, researcher at the "Molecular Imaging for Precision Medicine" laboratory, and Bia Moreno, Communication Officer of the BLOC project, both from IBEC, gave talks to 11-12 years old students from two different schools. They explained her scientific trajectory and the ways that brought them to scientific fields: Alba is graduated in Biochemistry and is now doing her PhD, and Bia has a PhD in Molecular Biology. Both focused her talks not only on scientific aspects, but also on personal and general aspects of their lives, with the objective to show to girls and boys that, despite being scientists, they also have a "normal" live!