Today, the 11th of February, is the International Day of Women and Girls in Science, declared by a resolution of the United Nations on 2015. This day recognizes the critical role women and girls play in science and technology. To celebrate it, BLOC wants to make visible the eight women involved on the project.
Inside this small interview you will find out about their trajectory and discover some reflections and personal experiences related with what they think about the role of women in science.
Enjoy the reading!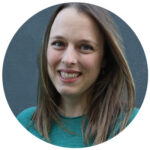 I am the coordinator and scientific lead of the BLOC project. I studied Physics and decided to learn more about Medical Physics and Biochemistry to do research that addresses biomedical questions and solves everyday problems. Science doesn't have a gender and welcomes everyone with an insatiable curiosity!
Fun fact: Did you know that quantum mechanics is the basis of magnetic resonance imaging?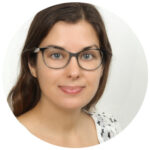 My name is Isabel Sáez and I am the Project Manager of BLOC's project. I am a trained Biochemist and did my PhD in neuronal metabolism. I later moved to Cologne, Germany, to continue with my postdoc, which was focused on proteostasis in stem cells and aging. Since Summer 2019, I work at IBEC and currently manage 4 research groups, among them the group of Dr. Javier Ramon. My role in BLOC is ensuring a successful implementation of the project by, coordinating the management, communication between partners and the Research Executive Agency, the report of the project or organizing meetings, among others.
Events which promote the "International Day of Women and Girls in Science" are key for raising awareness of the scientific possibilities to girls, encouraging them to pursue a scientific career and reduce gender inequality already from early points in education.  As it is the case in almost all professional areas, women are clearly underrepresented in high positions in science. Thus, as equally qualified, women have to access to these senior positions, thus closing the current gender gap. I have been actively involved in the last years in promoting the career of Women in Science by, i.e. organizing the Seminar Series "Women in Science and Society Lectures" at the Research Consortium 829: Molecular Mechanisms of Skin homeostasis together with the University Cologne.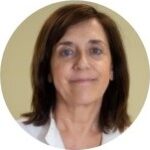 I am clinical Endocrinologist dedicated mainly  to diabetes care. I am also  the leader of the IDIBAPS group namely  Pathogenesis and Prevention of Diabetes. During the last decades  I have been conducting  different projects focused on islet biology, inter-organ cross-talk and lifestyle interventions to control diabetes. My role in the BLOC project is to supervise the pancreatic islet experiments and to bring my clinical experience to help the exploitable potential of the new invented techniques.
Scientific advancement is achieved with knowledge, effort, tenacity and excellence. None of these qualities is incompatible with being a woman. However, women must face and fight from a very young age against the cultural rules established for centuries. Many times society  forces young women to choose between family and scientific career. Indeed with a more equal society between genders women will decide their future and their preferences. Making the family compatible with science is a challenge for everyone.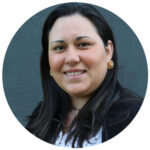 I'm Maria Alejandra Ortega postdoctoral researcher of the Biosensors for Bioengineering Group at IBEC. I was born in Venezuela but my parents are Spanish so I have both nationalities. I did a bachelor and a Master in Chemistry in Venezuela. In 2010 I was accepted by the Nanoplasmonic's group led by Prof Romain Quidant to perform a PhD in Photonics in the Institute of Photonics Sciences (ICFO) in Barcelona. Finally, in 2017 I joined the group of Prof Javier Ramon to give support in the development of OOC devices and its integration with sensing platforms. Since 2 years ago I have combined my research activities with a Tech transfer manager role inside the group. I'm owner of a master in Project management together as well as a master in Business Administration (MBA), which allowed me to drive exploitation activities of some of the research developed in the group to a potential market. Inside the BLOC I'm working together with the Tech transfer Department as a support staff in the exploitation and IP protection strategies. Outside my professional side, I'm mother of two boys and a baby girl (expecting delivery day May 2021). During my free time I dedicate my entire time with them balancing like this my two passion: my family and my professional  life.
The International Day of Women and Girls in Science in my opinion is taking every year more visibility due to the general motivation of the scientific society in increasing an active participation of women into the scientific ecosystem. I strongly believe that these initiatives are changing gradually the situation, although there is still too much work to do in that sense.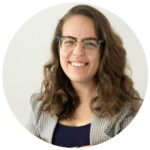 My name is Samantha Morón-Ros and my main role in the BLOC project is to develop novel strategies to improve the islet-on-chip devices and to phenotype mouse models of diet-induced obesity. I obtained my PhD at the University of Barcelona where I studied the cross-talk between different tissues in the context of thermogenesis and obesity. I also participated in projects related to immunology.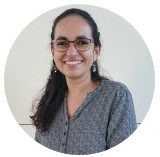 My name is Bia Moreno and I am the communications officer of the BLOC Project. My role is to disseminate the scientific and technological results of the project not only to the scientific and industrial community, but also to the general public, people that do not have a direct connexion with science but is interested in it. This is a very challenging, motivating and exciting task!  I am formerly a scientist, with a PhD in Molecular Biology, and after several years doing research in different laboratories I decided to fuse this background with science communication, because I really believe that a society that has access to science is more critical and prepared to face new challenges.
I have participated on the International Day of Women and Girls in Science giving talks to students from different ages, and it's very gratifying to see that some of them realise that a woman can also be a scientist. It is very interesting to discuss with them about scientist stereotypes and show them that, contrary to what they usually see on the TV, we are "normal" people that make teamwork and have a family! You don't need to be a crazy man with your hair in a mess to do science!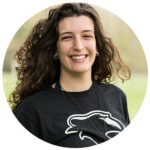 My name is Alba and I am currently working on the tissue engineering aspect of the BLOC project, taking care of the biological aspects involved.
I believe that having a day to shine light on the fact that women are capable and necessary in science is important to show the girls and boys that working together is possible and indispensable to advance together as a society, as well as the fact that science is not an unattainable goal for anybody as long as they put their heart in it.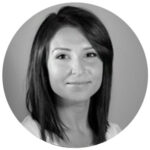 My name is Megdouda Benamara. I obtained my PhD at the Graduate School of Electronics and Electrical Engineering of Paris and afterwards I joined  Multiwave, were I work as MRI RF engineer. My research interests include the design of metamaterials to improve performance of MRI coils.
On the International Day of Women and Girls in Science we present the women that helps making
BLOC a reality