Anna Novials and Vincent Ribes presented their research to members of the Diabetes Association of Catalonia. The visitors had the opportunity to learn a bit more about the disease and to know the cutting-edge research that is being carried out at IDIBAPS.

In the frame of a new communication project from IDIBAPS, researchers from BLOC Project at the Diabetes Pathogenesis and Prevention group received patients and their families from the Diabetes Association of Catalonia (ADC). ADC is a non-profit organization that supports research projects to develop new treatments, and why not to find a cure for diabetes. They give assistance to more than 600,000 people with the disease in Catalonia.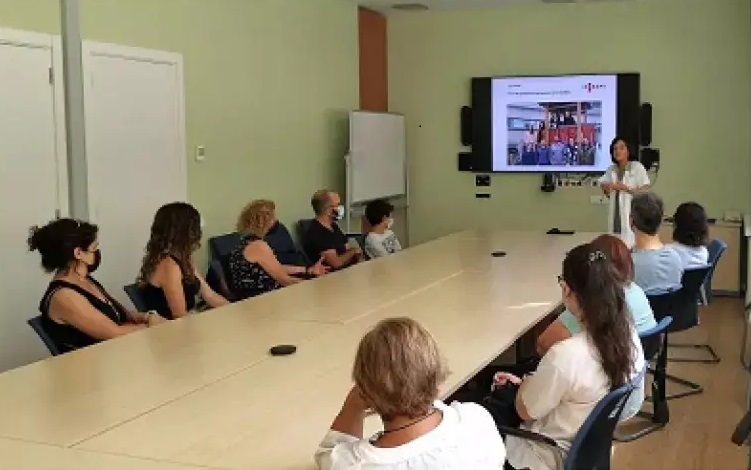 Anna Novials and Vincent Ribes showed IDIBAPS's last advances in the field of diabetes research. Among the topics, they explained the BLOC Project and its objectives, aiming to develop a benchtop device based on NMR to detect and monitor metabolic diseases as diabetes to advance towards finding solutions and treatments to improve the life quality of patients.
Visitors also had the opportunity to find out the cellular models with which the scientists work and to see the equipment that is used to analyse how exercise induces metabolic and molecular changes in patients with type 1 and 2 diabetes.
Sources:
https://www.clinicbarcelona.org/en/news/idibaps-receives-representatives-of-the-diabetes-association-of-catalonia
https://www.clinicbarcelona.org/en/news/representatives-of-the-diabetes-association-of-catalonia-visit-idibaps