Marc Azagra from IBEC recently presented the last advances of BLOC Project at the 18th Annual Meeting of the European Society for Molecular Imaging, in Salzburg, Austria.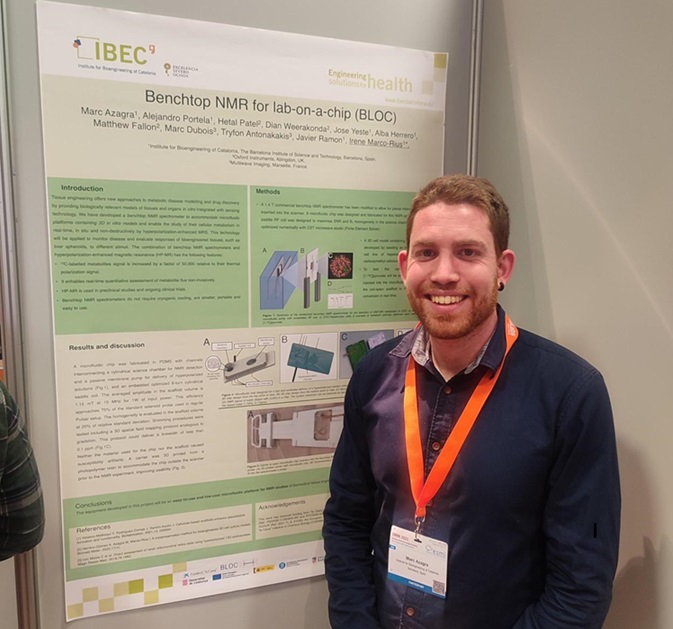 Last 14th to 17th of March, took place the IMIM 2023, the European Molecular Imaging Meeting in Salzburg, Austria, that annually brings together experts in the field from Europe and abroad, with subjects as "The Power of Measuring in-vivo Dynamics with High-Speed Imaging and Microscopy" and "Precision imaging and nanoimmunotherapy for inflammatory atherosclerosis".

Among 417 posters, Marc Azagra from the Molecular Imaging for Precision Medicine group led by Irene Marco at IBEC in Barcelona, presented BLOC and how the new technology developed in the project can enable the study of the cellular metabolism in real-time, in situ and non-destructively by hyperpolarization-enhanced MRS. The new device aims to be an easy-to-use and low-cost microfluidic platform for NMR studiesof biomedical tissue engineering, environmental control and chemical industry. In the frame of BLOC, this technology will be applied to monitor disease and evaluate responses of bioengineered tissues, such as liver spheroids, to different stimuli.