BLoC is a European Project that brings together different academic and industrial partners to improve a new technology that integrates tissue engineering and magnetic resonance spectroscopy using dynamic nuclear polarisation (DNP-MR), to monitor diabetes and liver diseases.
Matthew Fallon is a mechanical engineer with experience in several engineering fields as draughtsperson, CAD engineer and project engineer. Few months ago, he joined BLOC Project, where he brings all his knowhow working as a junior designer at Oxford Instruments. For sure an important piece for the project!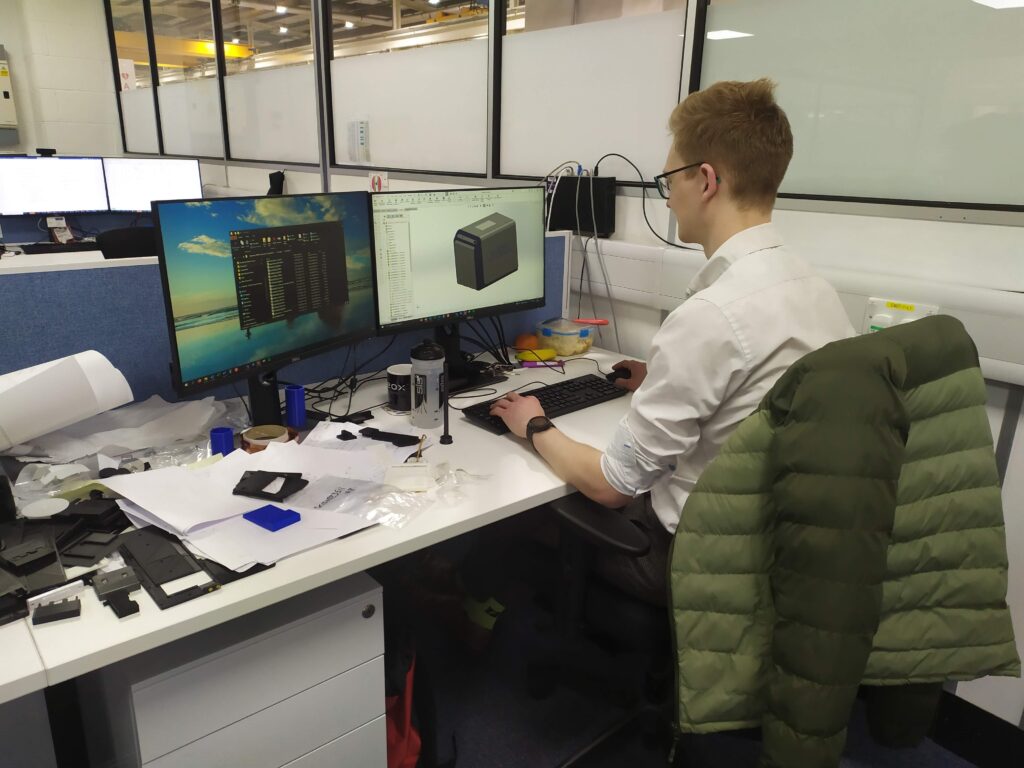 Can you describe yourself in a couple of lines?
I am originally from a small town in county of Herefordshire. I lived there until I was 18 years old to which I moved to Plymouth to study a bachelor's in mechanical engineering. After I graduated with honours I got a job as a draughtsperson in a steam engineering company in Cheltenham for a year and a half. I moved over to Surrey to work for a generator installation company as a CAD engineer and then as a project engineer. Finally, I have now moved over to Oxford to work for Oxford Instruments as a Junior Designer.
What is your role/position within BLOC?
I am currently designing and testing the carrier for the chip, which shall be placed into our X-Pulse system.
Could you tell us a little bit about the concrete work you are involved in inside BLOC project?
I have been working on prototype versions of the carrier for the chip. These are mainly for fit and function testing. This gives us a good idea of what the carrier will look like, how it will fit into the X-Pulse, and how well the chip will be held. I am currently researching the best and most cost-effective techniques that can be used to manufacture the carrier.
What are the expected results?
To have a cost effective, strong, reliable method for holding the chip inside our X-Pulse. The carrier will have to be highly accurate and position the chip in the same place every time.
What is the expected impact of the work you're doing?
To allow researchers to have an easy to use and reliable method of placing the chip inside the X-Pulse. This will allow for accurate measurements and the best possible chance of a successful experiment. The design shall be robust and work in such a way that it cannot be done wrong.
How do you feel about being a part of this European Project?
This is a great opportunity to learn and develop my skills as an engineer. It is very exciting to see how other countries and professionals work together and develop a future product.
The other members of the BLOC Consortium are: IBEC, Multiwave Technologies and IDIBAPS.
If you want to know more about the project check the BLOC webpage.